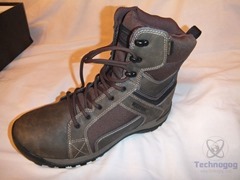 When most people think of technology they think of cellphones, computers and things like that but technology is in lots of things we use everyday. It takes a lot of technology really to make a pair of boots for example. Yes we are a tech oriented site but you'll find reviews and news here of things that some might not think would fit on this site, but it does really as we are a tech oriented site and that just doesn't mean computers and phones, it can be lots of things you might not expect.
Today for review I have the Wolverine Sightline LX waterproof boots and they feature 600 grams of 3M Thinsulate material to keep you warm and there's a lot of other technology that went into creating these boots. We get things for review but we also review things that we buy so we can let other people know our experiences with them. I bought these boots for myself to replace a pair of Herman's Survivors that lasted me for about eight years and I expected similar results from a pair of Wolverines as I've heard lots of good things about them. Sadly I had to return these boots to where I got them after less than a month as they were falling apart and I just can't have that. Read on to learn more…
Unboxing
These boots come in a bright red box with the Wolverine logo on the top. On the side you'll find the model number and information along with the price. I got these at Dick's Sporting Goods for $89.99 but they are regularly priced at $129.99 so I thought it was a good deal.
Inside you'll find the boots wrapped in tissue paper just like any others.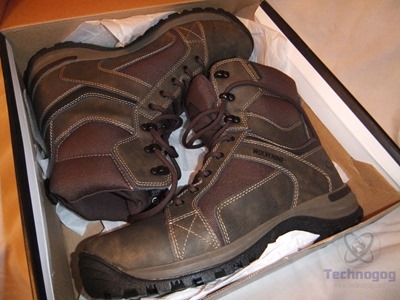 I got the two-tone brown color. The boots lace half way up and then have hooks the rest of the way, most boots are like that, and that's what I much more prefer in my boots if I can get them that way.
These are waterproof boots and you'll find a nice tag letting you know at the top of them. These boots are a combination of leather and nylon which makes them more durable I think and they do have heavy double stitching on most of the seams. There is a finger pull on the back to help you get them on too.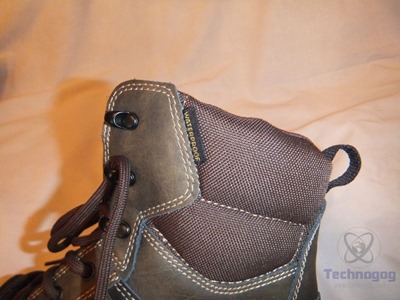 You'll see the Wolverine logo and name on the side and you'll notice the soles are rather thick rubber.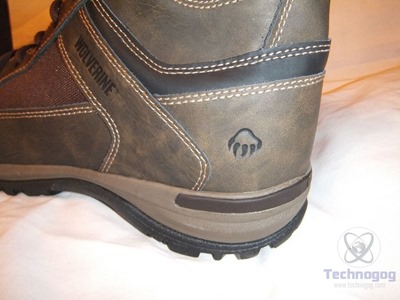 On the bottom you'll find a heavy tread pattern that resembles an off-road tired I think. They should do a great job gripping to any surface.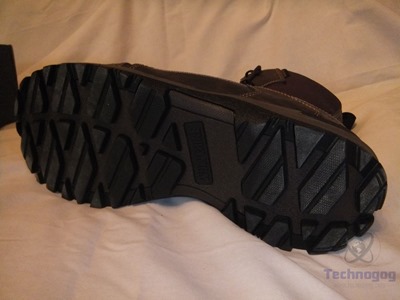 There are hang tags letting you know they are waterproof and have 600 grams of Thinsulate Ultra to keep you warm while walking through the snow in the mountains of just shoveling your sidewalk in the winter.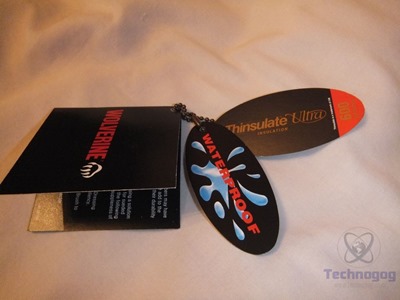 Specifications and Features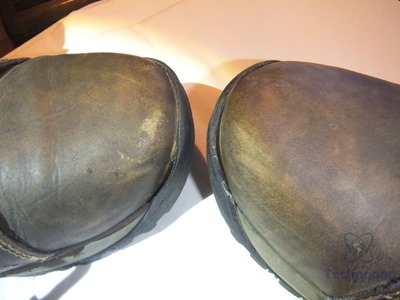 Simply put this should not be happening with a pair of boots that were really just worn to drive my kids to school and back and never really used outdoors and for less than a month. It's ridiculous that they're falling apart already, and I'm very unhappy about this as I really expected more from a pair of Wolverines.
I also noticed they seem to wear quickly, you can see the lighter colored parts in the pictures, not sure what's going on there as I don't know what I could have done to cause that kind of wear.
Conclusion
They say first impressions are important and my first impression of Wolverines boots left me very unhappy. I'd really only heard great things about Wolverine boots and I'm very disappointed in them.
I could see if these were some cheap, off-brand boots, but they're not, they're supposed to be top quality boots but something went wrong somewhere with these.
My last boots were a pair of Herman's Survivors and they cost about the same as these Wolverines did at the sale price and they lasted me about eight years. Maybe I was expecting too much, but it's not too much to expect them to last at least a month!?
Yes they are comfortable, warm and they look good and that's about all they have going for them as the build quality is terrible.
I did check after I returned these and there are a couple similar reviews to mine where customers said the boots were coming apart, so it's not just me or the boots I got.
If you're looking for a pair of boots that I'd suggest not buying these. I'm not sure about other Wolverine boots but these are just garbage in my opinion and not worth the price at all, I wouldn't even take these for free.
I just don't think it's right to pay close to $100 after taxes for a pair of boots and have them not last even one month with minimal use.
Pros:
+Comfortable
+Warm
+Waterproof
Cons:
-Horrible build quality
-Not even a month of use out of them
| | |
| --- | --- |
| Grading | Scores Out of 10 |
| Overall | |
| Design / Aesthetic | |
| Value / Price | |
| Performance / Usage | |
To learn more about our review policy please visit this page HERE.