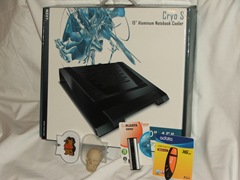 So it's time for another giveaway! You might be wondering why I've got the title as '#14 & 15' well this one will be running for two weeks, until the last Saturday of the month, or the 29th of August. For this contest I've got five things for you to choose from. First is the NZXT Cryo S Notebook Cooler, as these seem to be something everyone wants, and the other four are USB drives, two 2gig drives and two 16gb drives. So there's going to be a little twist in this weeks contest though to get those big drives. Read on to learn what you've got to do to win!
To win the NZXT Cryo S you've got to be a living in the United States, or US residents only due to shipping weight/costs. To win though all you've got to do is tell me you want it in the comments below. HERE is my review of the Cryo S if you want to see more pictures etc.
The two 2 gig USB drives are these, a Happy Cow and a Skull from our Novelty Flash Drive Roundup.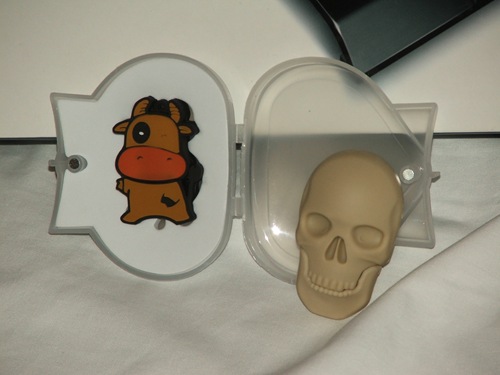 To win the 2gig USB drives you can live anywhere in the world, and just leave a comment below as to which one you might like to have. Simple right?
As with all of our contests please share via your blog or twitter or wherever to let other people know about the contest.
–
Now to win the two 16gig USB drives I want links, from your blog, from Twitter, from wherever. These drives are from our 16gig USB Roundup, they were used for testing of course, so they're open, but you'll get what you see in the picture. With these drives you can also live anywhere in the world, so it's open to anyone, anywhere!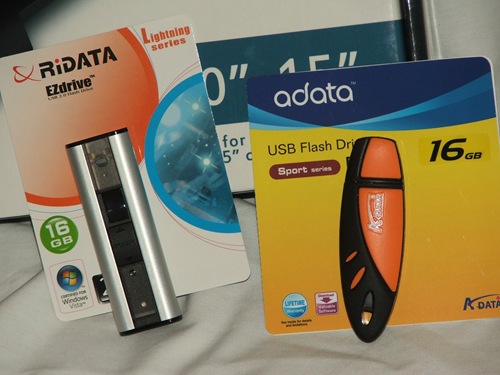 First thing to do is follow us on Twitter for that. http://twitter.com/technogog
and make sure when you post something on Twitter about the contest that you "@technogog" so we know you posted. We'll also follow you as well of course.
You can leave a comment below letting us know you posted it as well with a link to your Twitter, so maybe other people can follow you also.
If you post to your blog, or somewhere else please leave a comment about it with a trackback or link to the posting so we'll be sure to visit and check it out.
The idea is to spread the contest around to people to let everyone get a chance to win.
Again, this contest will end on Saturday August 29th.
We had over 90 entries for the last contest, let's try and see how many more we can get.
Also, just to give you a hint, you see over to the right on the sidebar? There's a Top Commentators listing, well next month we're going to be giving away things to those who comment the most! Real, constructive comments of course. The plugin will reset at the end of the month, so it'll start over again on the 1st of September, but you can practice now if you wish by commenting on things… who knows maybe I'll give something else away by the end of the month for one of the Top Commentators!  (hint-hint)
That's it! Good Luck!