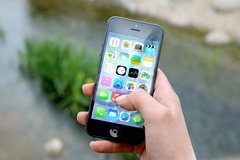 Sometimes smartphone widgets are forgotten or go unnoticed. Many users may not even know which widgets exist, but they are there and can greatly help those who need to save time. If you don't know what they are and what they are for, these tips are for you. iPhones and iPads provide shortcuts to some apps that come with the device, such as Weather and Calendar, and they are located in a menu that appears when you drag the main screen to the right.
Note that this screen comes with some widgets. At the bottom is the "edit" option; press to see other shortcut options you can create and make your life easier. There you will see the widgets that are already active at the top and below which you can add according to the apps you have installed on your device. Just press the "+" icon (green) for this.
With a widget enabled, you have shortcuts to post, check calendar, football or upcoming flight information, day-to-day steps taken in health apps, and many other useful data available at the touch of a finger.
Now that you know what widgets are and how they work, know 10 of them that can be very useful for your iPhone. Remember that you need to have their app on your device – if you don't have it, just run to the App Store and download it, and then you can enable the widget.
1- Dropbox
With the Dropbox widget, you have quick access to document scanning, photo upload and file creation. Just drag the screen to the side, press the desired option and perform the action.
2- Evernote
In the Evernote widget, you have a shortcut to the top annotations made in your application. You will check the notes in a list and just press the one you want to check it out.
3- Apple Podcasts
Your favorite podcasts can be accessed quickly in the Apple Podcasts widget, an application developed by Apple's own company. You will see the podcasts you favored in a grid, just tap on it to check out the new episodes.
4 ESPN
This tip is for football fans. With the ESPN widget, you check the games that are coming to happen so you do not miss the hours to watch. If you can't keep up, the leaderboard will be displayed in real time on the same widget.
5- DataMan Next
In order to keep track of how much has already been spent on your data franchise, simply use the DataMan Next application widget. There you see the percentage being used and how many days are left before the deductible is renewed.
6- Shazam
Shazam is an application designed for you to identify unknown music. With the widget, this process becomes even faster. Clicking "Touch Shazam" in the widget will recognize the song. There are also two shortcuts, one for the camera and one for searching.
7- Pedometer ++
For those who routinely register their exercises in applications, the Pedometer ++ widget will aid in monitoring. The widget shows how many kilometers and floors were traveled daily.
8- Fantastical 2 for iPhone
Fantastical 2 is a complete calendar that also offers the option of widget. With it, you can quickly see which days you have an appointment scheduled and the events scheduled for the day.
9- FlightStats
To avoid the risk of missing your flight, just use the FlightStats app widget. Entering your flight number gives you all information about your flight, such as terminals and gates, as well as updates on possible delays. This widget will make it easier for you on every air trip. But of course, you should equip yourself with flight related information such as how to get upgraded to first class, how to buy cheap ticket and so on.
10- Launcher with Widget
If your favorite app has no widget, you can create one with all of them. In the Launcher app, you insert all your favorite apps into one widget.
Do you often use widgets on your iPhone?