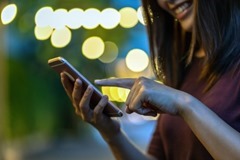 While Interactive Voice Response (IVR) systems have been in use for decades and are still a key part of customer service, new technologies including mobility, and a coinciding evolution in customer lifestyles, including an increased demand for self-service, are changing the way IVR is being integrated into customer engagement strategies.
In particular, outbound or proactive systems are being reinvented to keep pace with new technology and customer preferences, with the goal of developing more meaningful customer relationships. Once used primarily to deliver automated voice messages, proactive systems are now capable of enhancing customer relationships by creating two-way multichannel engagements – they should no longer be limited to strictly voice. In order to do that, however, proactive IVR programs and strategies must be carefully developed with customer experience in mind to maximize positive impacts.
Usefulness of communication
The key to any customer communication is providing useful information in the context of the relationship. Customers are bombarded by sales pitches and offers round the clock, so the way to differentiate your outbound engagement is to give them information they need, which will increase their satisfaction level and the likelihood they will remain customers. The nature of a useful outbound communication will vary by business, but can include anything from appointment reminders (including reminders to schedule appointments, such as car oil changes), travel information including flight changes or arrival time for a car service based on weather conditions, notifications of available software upgrades, or anything else that is relevant to customers. While the end goal is to increase customer spend, providing useful information doesn't always have to result in a direct sale. Excellent service is more often rewarded with repeat business as well as word of mouth advertising.
Personalization
Customers value information and offers that are specific to their needs and such personalization is directly related to usefulness of information. Wrapping proactive IVR campaigns around product and service purchase patterns ensures customers receive information that is relevant to them. In addition to understanding purchase histories, being able to gather as much data about customers allows businesses to send more personalized information. Just as a dentist's office isn't going to use its proactive IVR system to notify non-patients about appointments, a food delivery service would be well served by knowing the eating preferences of its customers in order to personalize recommendations. Proactive programs can also be integrated with data collection campaigns, being conscious not to ask for too much information at one time, which can alienate customers, even in today's age of sharing. Also be sure to frame any data collection around the idea of personalization.
Omnichannel experience
The truly interesting element to today's proactive IVR campaigns is they don't have to be restricted to voice calls. Customers have expressed their preferences for communication, giving businesses an opportunity to interact with them across different channels. Different campaigns can be more effectively delivered using certain mediums, so it's important to consider all the options and determine the more effective course of action. But, be sure to acknowledge customer preferences. What you don't want to do is constantly inundate customers with the same information using multiple channels or calling customers that have asked to be notified via text message. Also, just as it's important to enable multiple channels in contact centers, outbound campaigns should leverage all available channel, especially the ability to immediately engage a live agent. Whether you're sending product recall notices via text, email, or outbound voice, you'll want to make sure customers are able to speak to a representative of they have any questions.
CRM integration
Integrating your proactive IVR campaigns with CRM and other customer databases is important for ongoing success. It not only allows for the personalization that customers hold dear, but it enables new information and engagement records to be appended to customer records. If you notify a customer of a renewal offer, for instance, it may become necessary to refer back to that offer. Too often, agents don't have enough detailed information and aren't able to handle customer inquiries effectively. CRM integration helps create product-specific campaigns, but it can also help understand patterns in customer behavior, including what types of communication or which communications channels each customer is more likely to respond to. Companies that build up their customer databases but don't integrate them into campaigns are missing out on an opportunity to deliver value to customers and, consequently, to drive revenue.
Timeliness of engagement
It goes without saying that timing is critical for proactive notification like appointment reminders, recall notices, and limited time offers. But, broader customer and product trends can provide insight into ideal timing for other informational campaigns as well, such as reminders for auto services or seasonal purchases for which customers have historically expressed interest. A snow removal service, for instance, would be wise to re-sign its existing customers well in advance of the first anticipated storm of the year, which not elicits a positive reaction from customers, but allows the service to expand to new customers based on availability after it has contacted its existing customers.
Specify goals and metrics
With any proactive IVR campaign, setting and evaluating objectives and the metrics by which success will be evaluated is critical to success. Different marketing campaigns have different objectives, and outbound IVR is no different. If your campaign is designed to induce sales, the success metrics are going to be vastly different than if you're engaging in a customer satisfaction survey. Understanding KPIs – conversion rate, engagement rate, CSAT score, response rate, etc. – for each program makes it easy to determine success and even make adjustments during the course of the campaign.
Call to action
Always leave your customers with a call to action. With sales-based campaigns, make it easy for customers to make purchases, whether using links in digital campaigns or direct connections to sales reps with voice-based systems. Even if you are running an IVR-based customer survey, leave them with an opportunity to further engage with you, such as an offer to send them a discount coupon on their next purchase via email or text message. With appointment reminders, it's important to easily enable customers to contact changes or cancellations, whether that's via text, mobile app, IVR, or by connecting directly to a representative. If you're providing a valuable service, the more opportunities you give customers to engage, the better your relationship with them will become.
There are many ways to create outbound campaigns, including traditional voice with, but also any other digital channels. The voice of the customer has evolved to cross every communications channel and likewise, proactive engagement should seek to leverage each of these channels. One way to look at it is to think of the "voice" element as referring to "voice of the customer" and their preferred channels. Regardless of the channel, though, effectively planning campaigns and following some tested strategies will help deliver successful campaigns and build lifetime customer value in the process.