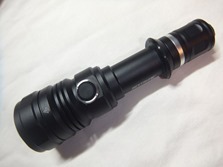 Enforcing the law has never been harder than it is in 2017. Working the beat can be stressful and grueling work. Particularly, in the current climate, with the Black Lives Matter movement and other anti-police protest groups, policing citizens is more of a challenge than ever before. Officers wanting to instill safety in communities and proactively enforce the law often find themselves face to face with those who do not value the same sentiments and in turn want to destroy or defy those whose responsibility it is to enforce the law. In this day and age, more so than ever before, law enforcement, firefighters, and paramedics need equipment that is rugged and can withstand whatever comes their way. Whether it is rough weather, a complex terrain, or challenging climate, equipment needed to perform one's job on the street is imperative and can be the difference between life and death. This article will highlight some of the most popular rugged devices for law enforcement in 2017.
Rugged computers and tablets. Report writing in an office is not always an option for those who work the beat. In fact, their office is in their vehicle. A rugged computer or tablet, such as those sold by Getac are designed to withstand almost anything. Some valuable features that are important to have is the ability to get in touch with the communication headquarters or the ability to have a working GPS system so that the dispatcher knows where you are at any given time. This is an imperative safety measure that can not be overlooked. Shop Getac for rugged computers, tablets, and other specialized equipment.
Military-grade watch. Having a watch that is durable and can be reliable in all climates and weather conditions is an important accessory to have. A great tactical watch can do much more than tell time. It will have many functions that can aid you in any condition. Most have a light that will allow you to see in the dark and many are waterproof. Some also have features that allow you to use the watch in over 31 time zones.
LED flashlight. While this may seem trivial, a flashlight is a critical tool that can help an officer see what is happening in the dark. A flashlight allows the offer to see clearly and observe any situation. LED flashlights are the brightest and most reliable on the market right now and can be purchased relatively inexpensively.
Body cameras. At first, some officers did not want to wear body cameras because they felt that they would be scrutinized too much for how they handle situations. In fact, wearing a body camera is so helpful that many officers prefer to wear them now. Body cameras records any incident that takes place that the officer's handles. The footage can be used in court and can protect an officer from unfair or unfounded allegations by the alleged offender.
In car camera. These cameras are typically mounted on the windshield by the rearview mirror. These cameras record the officer approaching and handling an incident. Like the body cameras, the in car camera video can also be used in court and can be a safety precaution for law enforcement officers.