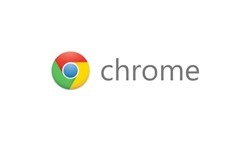 In the ongoing quest for dominance, Google Chrome consistently trumps Vivaldi, Opera and Firefox. When selecting one browser over another, it's a little bit more difficult than choosing between Mac and Windows. Most people prefer either iOS or Android smartphones and tablets, but with browsers it's a different ballgame. Browsers offer cross-platform functionality, and this makes it a little more challenging to stick to one exclusively. The world's leading browsers perform superbly well, and many folks feel that there is little in the way of functionality to differentiate between them. To these folks, it all boils down to personal preference. But what is it about Chrome that has everyone so excited?
Google Chrome Tops the Charts as Best Browser

The Chrome Ecosystem – Thriving with Variety
The benefits of the Chrome browsing experience span far and wide. For starters, it is easy to fully integrate Chrome on mobile smartphones and tablets, for iOS and Android devices. Easy syncing across devices is available with a cloud-based Chrome account. All personal information such as websites, preferences, bookmarks, passwords etc. are easily stored on a Chrome browser. Besides, Google Chrome is free to use, light on CPU usage, and packed to capacity with extensions. One popular Chrome extension is WOT, otherwise known as web of trust. This plug-in is trusted by millions of users around the world, and it provides a binary solution to the question of website safety. In other words, a red traffic light indicates that a website is unsafe to use and a green traffic light on the Chrome browser indicates that the website is safe to use. It has been operational for 10+ years, and is fully compatible with Google Chrome, Firefox, Explorer, Opera and others.
Leading the Way in Browsers
Google Chrome is the world's most popular browser, having displaced Internet Explorer in April 2016. At that stage, Explorer had been the world's premier browser for 16 years. The rampant popularity of Google Chrome saw it improving from 27.23% usage in June 2015 to 41.71% by April 2016. By contrast, Internet Explorer enjoyed 54% usage in June 2015, and 41.33% by April 2016. The trend is undeniable. This begs the question: why is Chrome so much more popular than other browsers? For starters, Google Chrome is robust and all-encompassing. It is fully integrated with a Google account, which grants access to a massive network of extensions, plug-ins, add-ons and the like. This virtual ecosystem of interactive digital entertainment is mobile friendly, PC friendly and user-friendly.