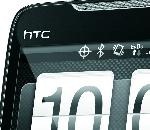 I'm sure by now you've heard about it, and it's now officially here. The chatter I've heard is that many people are thinking of switching to get this phone.. even our own Tom, who loves his iPhone, is thinking of dropping AT&T and moving over to Sprint and getting this phone. That right there should say something, this comes from a guy who has had every generation iPhone, has the iPad and loves his Macs.. It's looks like AT&T hasn't made him too happy as of late.. I don't blame him too much, I'm not too happy with them either, and from what I've heard many of you out there aren't too happy with them, especially with the recent events that have taken place regarding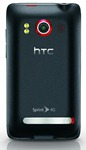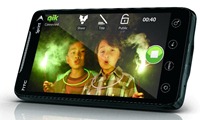 Innovative Features Beyond Compare
HTC EVO 4G features the increasingly popular Android platform, Android 2.1, offering more than 50,000 apps, as well as a mind-blowing list of features, including:
Simultaneous voice and data capability in 4G or Wi-Fi coverage areas, enabling Web surfing and more during conversation
Offering a new way to search with pictures instead of words, Google Goggles™ works with everything from books, DVDs and barcodes to landmarks, logos, artwork and wine labels
Superfast 1GHz Qualcomm® Snapdragon™ processor, ensuring a smooth and quick movement within phone menus
Two cameras – an 8.0 megapixel auto-focus camera with HD-capable video camcorder and a forward-facing 1.3 megapixel camera
Built-in mobile hotspot functionality allowing up to eight Wi-Fi enabled devices to share the 3G or 4G experience on the go with a laptop, camera, music player, game unit, video player, or any other Wi-Fi enabled device
Integrated HD video capture with the ability to capture and share live video via the Qik Web site, Facebook®, YouTube or Twitter™
Ability to easily watch video with the device on an HDTV via an HDMI cable (sold separately)
Custom Web browser optimized for the 4.3-inch display and Sprint 4G speeds to deliver a full, no-compromise Internet experience
A handy kickstand built into the back, making it easy to watch videos on-the-go
Adobe Flash technology ensures that rich Internet content, such as embedded video and animation, are displayed the way they are meant to be seen
Pinch-to-zoom and automatic text reflowing provide easy Web page views
HTC EVO 4G users will have an assortment of accessories to select from beginning today, including a variety of stylish carry and protection solutions to protect the 4.3 inch screen, a range of hands-free headsets, access to a spare battery and an extensive selection of charging solutions so that they never run out of power whether at home, office or in the car. Customer can also use the Sprint Travel Charger Plus (sold separately) for an afternoon power source to give them all the power they need to get through the day.
You can learn more and visit Sprint at www.sprint.com or www.facebook.com/sprint and www.twitter.com/sprint.