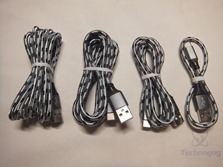 Since I got my new Samsung Galaxy S8 phone I found myself lacking USB cables for it as it uses the Type-C USB cable and I really don't have any of those as everything I own uses microUSB connections and this is the first USB-C device I've owned. I bought some cables of course but I was also asked to review some from a company called Agvee and they work just fine, they're well made and they look good too. For less than $10 you get four cables are varying sizes making it a decent deal in my opinion. Read on to learn more….

Specifications and Features
In the box you'll get two six foot long cables, one three foot long and one one foot long cable. I've found it's nice to have different sized cables as they have their uses, like the long ones are great for use in my car as my power connector is located near the floor but my phone is mounted on the dash.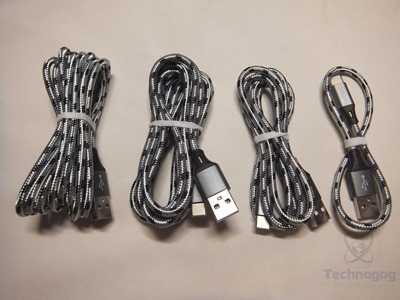 The cables are well made and they look nice as well. The cables are braided and they're slightly stiff and they're made to be tangle-free and strong. The connectors have an aluminum shell and the USB-C connection side is thin so it should fit into most any phone with the case still on.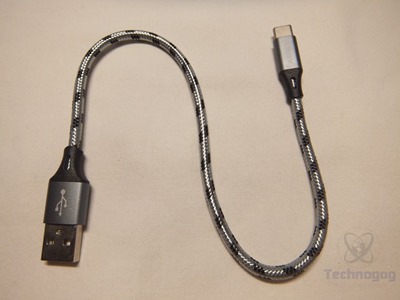 For testing I charged and transferred files on my Samsung Galaxy S8 phone and it worked just fine, just like the original Samsung cable really. The connector fit into my phone with my Otterbox case on with room to spare.
Conclusion
For just a little more than $8 you can get four decent USB-C cables and that seems like a good deal to me.
The Agvee cables are well made, look good and they work fine. Yes they're USB 2.0 and not 3.0 but personally that's fine for my uses as I'm really not in that much of a hurry so the speed doesn't mean that much to me.
If you need USB-C cables then these are worth the price.
Pros:
+Well made cables
+Inexpensive
+Work fine
+Assorted sizes
Cons:
-None
| | |
| --- | --- |
| Grading | Scores Out of 10 |
| Overall | |
| Design / Aesthetic | |
| Value / Price | |
| Performance / Usage | |
Disclosure: This product was given to me for review by the company for review purposes only for free or at a discounted price.
To learn more about our review policy please visit this page HERE.