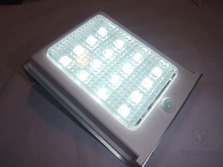 I have a porch light but it's a single bulb and doesn't light enough of the steps and walkway and I needed more light but was looking for something other than running wires and solar is the way to go as a way around that. Today for review I've got a solar powered LED light from a company called Anleng that I'm very happy with, it provides more than enough light on my porch and steps thanks to the sixteen LEDs inside of it. Read on to learn more..

Specifications and Features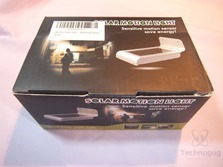 Once you unpack the box you'll find the light, user guide and a plastic bag with mounting hardware in it and a small pin.
The bottom of the light is where the sixteen LEDs are and the cover is clear but it has like a crystal pattern on it to diffuse the light. On the bottom is the motion/light sensor as well and a tiny little hole which is the main power button. The light ships powered off so as not to waste the battery, you use the included pin to push the button inside to activate it. The light is about 5 x 3 inches in dimension and it's 'L' shaped so it can be mounted.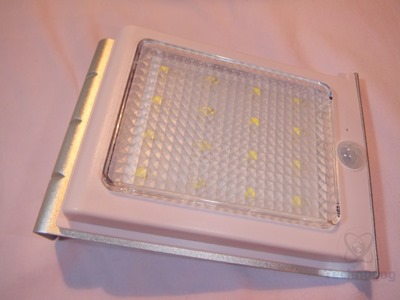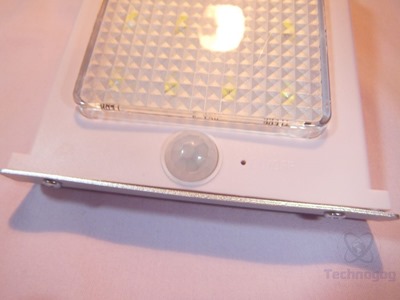 The top of the light is an aluminum frame with the solar panel in the center of it and you can see the two mounting holes on the upper side of the bracket.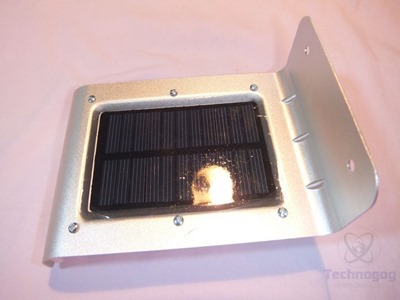 The light even lit up inside of my house as I was moving it around, the sensor seems very sensitive. The light is well made overall in my opinion and it's sealed to be weatherproof.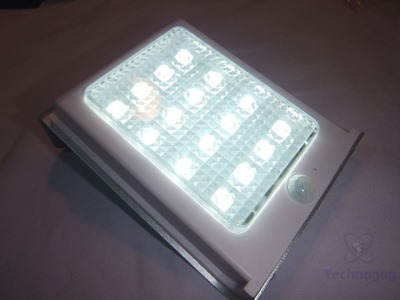 I have two pillars on each side of the steps coming up to my porch and I mounted the light on one of them and it was fairly easy. You need a drill and screwdriver and probably a ladder, getting all the stuff together took more time than the actual installation for me.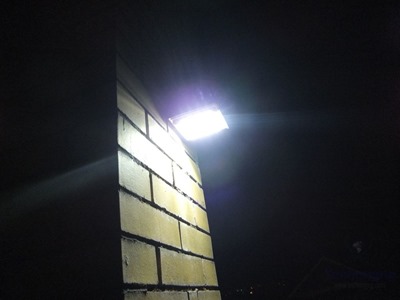 My wife is very happy with the light, it provides more than enough light to light up the steps and the sensor senses far enough away that the light comes on before we reach the steps, which is a good thing.
Conclusion
The Anleng solar light is an excellent product in my opinion, I'm just very happy with it, it's very bright and it works well.
Like any solar product it needs the sun to get power and you need to make sure you place the light where it can get a lot of sun to charge the battery. I've even noticed that on overcast days the battery won't charge, so if it's rainy out don't expect the light to be charge and ready for use at night. Yes it's a con as it were, but it's just how solar powered products are. I have another one similar to this and originally placed it on the side of my house and found out it wouldn't charge because even though it got some sun it just didn't get enough, so you need to make sure you mount it in a place where it can get a lot of sun. The specs says you need at least five hours or sunlight to fully charge it.
The cost of this light is about thirteen dollars and I think it's well worth it, I like this light a lot, it works well, it's very bright the sensor lets it turn on when you need it to.

Pros:
+Well made
+Fairly easy installation
+Very bright
Cons:
-Needs lots of sunlight
| | |
| --- | --- |
| Grading | Scores Out of 10 |
| Overall | |
| Design / Aesthetic | |
| Value / Price | |
| Performance / Usage | |
To learn more about our review policy please visit this page HERE.