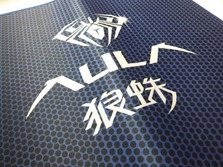 I just reviewed a mousepad or deskpad but I've got another one that I bought recently because it was inexpensive and it looked nice and I'm not happy with it at all as it's packaged bad and just won't stay flat. The pad looks great, it has a very attractive design and coloring to it, but it's small, it's definitely not XXX Large as the title suggests. Anyway, read on to learn more…

Specifications and Features
AULA Extended Non-slip Rubber Base Textured Weave Gaming Keyboard and Mouse Pad, Blue, XXX Large, 27.6x12x0.12 inches
Large Mouse Pad Features:
With large size mouse pad, you will never have to worry about running of the edge again.
Large size is more suitable for large Electronic games like LOL & CS.
Put your keyboard on it, prevents your keyboard from moving away.
Large and soft pad is ideal for your wrist rest.
Specification:
Product Type: Mouse Pad(CONTROL Edition)
Material: Rubber
Thickness: 3mm/0.12inches
Size: 700mm * 300mm/27.6 * 12 inches
Price: $6.99 (from Amazon at time of review)
The Review
When the pad arrived I just had a bad feeling looking at it as it was folded over in a clear plastic zip style bag and not rolled like most other mousepads are when shipped or stored.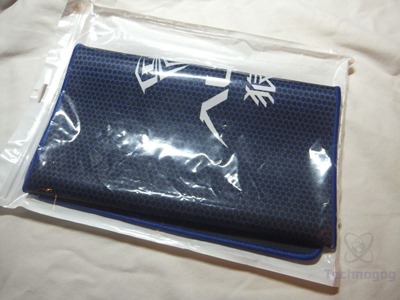 The pad is very attractive looking, I really like the coloring and pattern. The Aula logo is on the left and then a really large one takes up almost half of the pad. Not a bad thing at all, it looks good. The pad has dimensions of 27.6" x 12 inches and that's not XXX Large by any means, it's rather small really, of of just an extra large mousepad.
The surface has a dot pattern that starts out a very dark blue, almost black and then transforms into an almost indigo color maybe, it's not really blue, but it looks nice. The surface is smooth and I had no issues using my mouse on the pad, the large logo does not interfere with using the mouse either. The pad is 3mm or about .12" thick and it's stitched all the way around so it won't fray.
The back or bottom of the pad is a non-slip rubber to make sure the pad stays in place on your desk.
I've had this pad for just about three weeks and it will not lie flat at all, I've had my keyboard on it and have been using my mouse, but the pad still has folds in it that interfere with the mouse. I tried rolling it forward and backwards and folding it backwards on the folds but they just won't go away, I really can't use this pad at all honestly. I tried to use it but just had to get rid of it, I gave it to my kids and they're happy with it.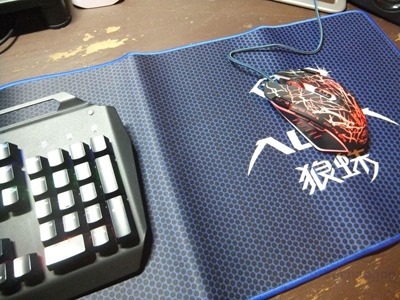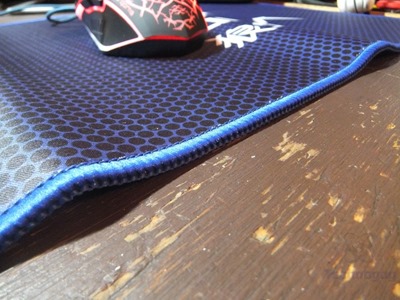 Conclusion
The Aula pad is very inexpensive and it looks great but it's just unusable honestly.
The company needs to figure out a way to pack and ship it better for sure.
I love the looks of the pad, but it's not XXX Large as they say for sure, and it just won't lie flat, even after three weeks.
Pros:
+Nice design
+Inexpensive
+Well made
+Good tracking
Cons:
-Will not lie flat
-Not really XXX Large sized
| | |
| --- | --- |
| Grading | Scores Out of 10 |
| Overall | |
| Design / Aesthetic | |
| Value / Price | |
| Performance / Usage | |
Disclosure: I purchased this product for my personal use and thought a review would benefit other consumers in making an informed purchasing decision.
To learn more about our review policy please visit this page HERE.