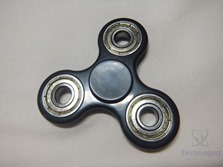 Fidgets, spinners, tri spinners, whatever you want to call them they're really popular these days, I guess it's the new fad. I've got a 3d printer and I visit Thinigverse to find things to print and there are thousands of different spinners there to print. I was recently asked to review a fidget spinner and I figured why not as they are popular. The one I have today is a tri style spinner from a company called BeGrit and it features a ceramic bearing in the center and three steel counterweight bearing on the outside. The spinner works great, sure I don't have a lot of experience with them, but this one seems very well made and it spins well and for a long time. Read on to learn more…
Specifications and Features
BeGrit Tri Spinner Fidget Hand Toy Stress Reducer Si3N4 Ceramic Bearing for ADHD EDC Hand Killing Time
BeGrit Fidget Spinner with Premium Ceramic Bearing, 1-3 Minute Average Spins
The Frame with Rounded Edges and Polish Surface + High Speed Silicone Nitride (Si3N4) Ceramic Bearing In Center. Si3N4 is generally considered highest grade ceramic for these bearings, higher than steel bearings, + 3 steel counterweight bearings outside. These are removable
Great Toy For Fidgeters. Flick And Spin For Hours With Just One Or Both Hands
Small, Simple, Discrete and Fun. Hold spinner in one hand and use the other hand to spin it rapidly using small continuous strikes to keep it spinning indefinitely with practice
Durable ABS+PC Plastic + 2 Ergonomic curve design of the caps. Included separate un-assemble package
Price: $9.99 (from Amazon at time of review)
The Review
So let's start with a video unboxing and video review basically and then move on:
The spinner comes packaged in a white box with the BeGrit logo on the front and then some basic info and instructions on the back. Inside of the box you'll find a double plastic tray that holds all the parts in place during shipping and for storage.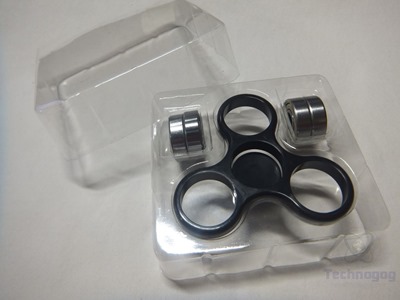 The parts included are the spinner frame with four holes for the bearings, the bearings themselves, and the two halves of the plastic cap for eh center bearing. The frame and cap are made of ABS plastic making them strong and durable, the plastic pieces are finished very well, no extra plastic or anything like that on them, very smooth overall.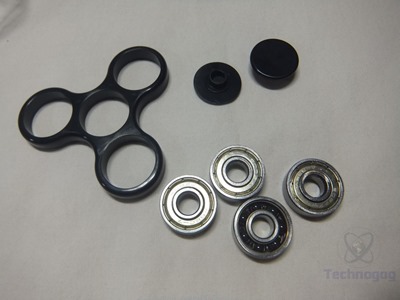 Assembly of the spinner is easy, the three weight bearings go in the three holes around the edge then the main ceramic bearing goes in the center. The two halves of the plastic cap just snap together and go through the center bearing.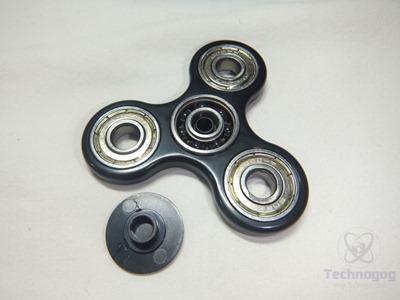 The spinner spins very well, the longest spin I got was one minute and fifty three seconds until it came to a complete stop. The specs say it should spin 1-3 minutes so I'd say that's about right. The spinner spins smoothly and quickly. If you want to see the spinner spinning you can see the above video where I demonstrated it in use.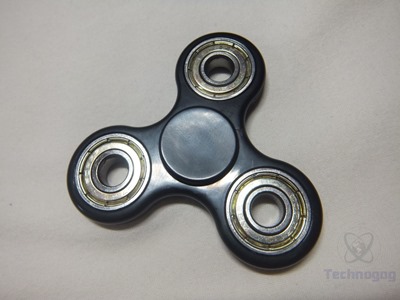 Conclusion
Fidget spinners are very popular with kids and my kids love it, they all want one now, and they want me to print different ones as well. The bearing are standard, I did print one out on my 3d printer and the bearings fit perfectly in it.
All in all it's a great little toy or product, a fun time waster for sure.
Lastly I've got a 15% off code for you to purchase this on Amazon if you want: 15% off code: C8NJ6G2A Product Link: http://www.amazon.com/exec/obidos/ASIN/B06XDNMLW6/dragonsteelmo-20/
Pros:
+Very well made
+Easy assembly
+Long spin time
Cons:
-None
| | |
| --- | --- |
| Grading | Scores Out of 10 |
| Overall | |
| Design / Aesthetic | |
| Value / Price | |
| Performance / Usage | |
Disclosure: This product was given to me for review by the company for review purposes only for free or at a discounted price.
To learn more about our review policy please visit this page HERE.