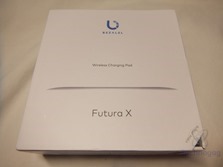 Once you have a phone that charges wirelessly it's hard to go back to one that doesn't and I have to wonder why don't tablets have wireless charging? At least I've never seen a tablet that had wireless charging enabled. Anyway Bezalel has sent over their Futura X Qi enables wireless charging pad for review and it's very nice, it looks gorgeous and it's well and it charges my Samsung Galax S8 very fast. Read on to learn more…
Specifications and Features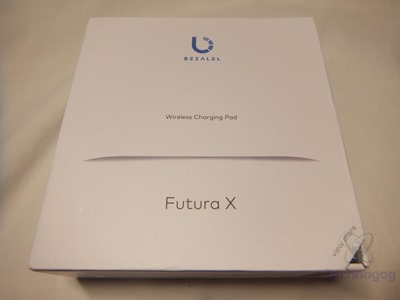 Once you get it unpacked you'll only find the Futura X pad and a micro USB cable, no instructions but none are needed as it's just plug and play or plug and charge really.
The micro USB cable is flat and it's rather thick, the ends are aluminum and overall the cable seems well made and sturdy. The cable is about 40 inches long so it should be long enough for most uses I would think.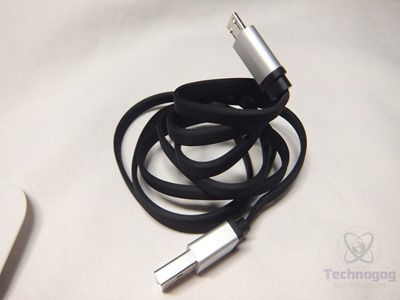 The charging pad itself is very nice looking, the top is a very glossy acrylic with the Bezalel logo in the center. The pad is about the size of other pads I've owned but the Futura X is very thin at only .27 inches or about 7mm thick. The full dimensions are 3.7 x 3.7 x 0.27 in / 95 x 95 x 7 mm.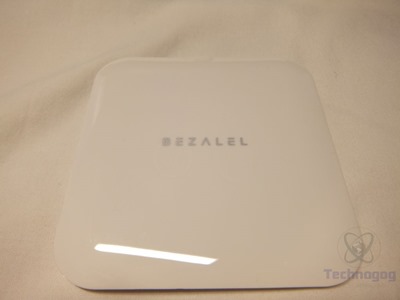 The bottom of the pad is aluminum and there are two non-slip rubber strips there to keep the pad in place.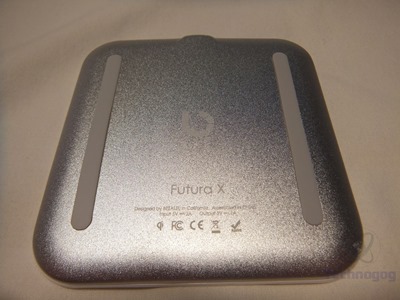 The micro USB port for powering the Futura X is at the top of the pad. You can power it right from your computer or you can use a USB power adapter like what would come with your phone. Using a power adapter is actually better as it will enable fast charging since it offers more power than a USB port on your computer.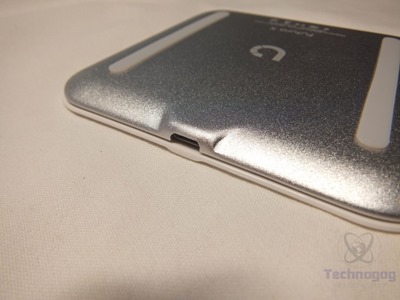 I should note that I'm using the Furuta X charging pad with a USB AC adapter for power. I have the Samsung Galaxy S8 which is wireless charging enabled so that's what I used with the Futura X and I'm happy to report that I charge through my Otterbox Commuter case.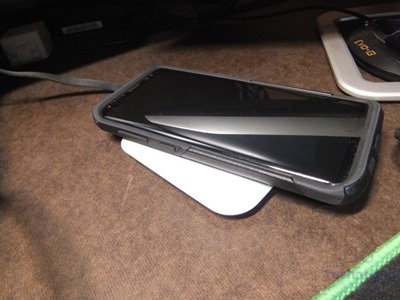 Before I got the Futura X I was using an Allreli brand charger and I have to say the Futura X charges my phone much faster than the Allrelli even though it's supposed to be a quick charger. I was really surprised by how fast the Futura X charges the Galaxy S8. The Futura X does light up, there are whit LEDs in it that light the bottom edge and a spot on top but you really don't even notice them. The LEDs don't stay on all the time, every few seconds they blink slowly and they're dim.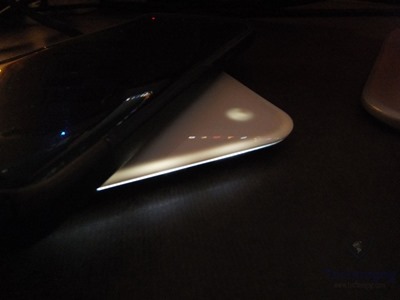 Conclusion
The Bezalel Futura X charging pad has earned itself a permanent spot on my desk and I can easily recommend it if you're in the market for a wireless charging pad.
The Futura X looks great, is well made and it charges through my phone case which just makes life that much easier as I don't have to remove the case to charge it. The Futura X also charges my Galaxy S8 fast, much faster than any other wireless charger I've owned or reviewed.
I'm not sure about the price, yes the pad is gorgeous and it works well but it's a bit high especially since it doesn't come with a power adapter. On the other hand every phone these days does come with a USB power adapter so you could just use that, but I would rather have had one included with the Futura X. Most people charge their phones several places and having just one adapter can be a hassle so it would have been nice if they included one with the Futura X pad.

Pros:
+Well made
+Can charge through cases
+Very nice looking
+Fast charging capable
Cons:
-No power adapter included
| | |
| --- | --- |
| Grading | Scores Out of 10 |
| Overall | |
| Design / Aesthetic | |
| Value / Price | |
| Performance / Usage | |
Disclosure: This product was given to me for review by the company for review purposes only for free or at a discounted price.
To learn more about our review policy please visit this page HERE.