Today for review I've got the KeySmart key holder or organizer and I wasn't sure what category to file this under and I don't have a category for 'really useful' so I guess home and garden or home and kitchen works I guess.  Anyway the KeySmart is one of those products that I don't think I can live without now as it's just made my life more useful. The KeySmart is just a rally neat product I think, it's very well made and it's really easy to assemble and use. Read on to learn more…
Specifications and Features
-Made in the USA from aircraft aluminum, stainless steel, and a laser engraved logo
-Assembly video's can be found on the GetKeySmart website
-No more pocket budge or thigh poke
-Included loop ring to attach car fob's and other accessories
-Compact, quiet, and lightweight
Price: $19.95 (from Amazon at time of review)
The Review
The KeySmart arrived in minimal packaging just two zip style bags. Inside of the larger bag was the KeySmart itself and what looks like a business card but it has links on it and it tells you to go the website for assembly instructions.
Inside of the smaller bag is the expansion kit which includes larger screws and eight additional spacers.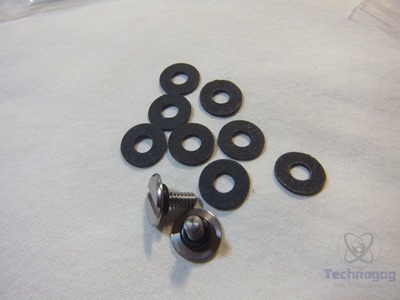 The keySmart itself is made from aircraft aluminum and it's very lightweight but sturdy. On the top is the KeySmart logo and included is a loop so you attach a key ring with other keys or a car key fob.
The bottom is plain except for two rather large screws. The KeySmart I got is black in color but there are several other colors available.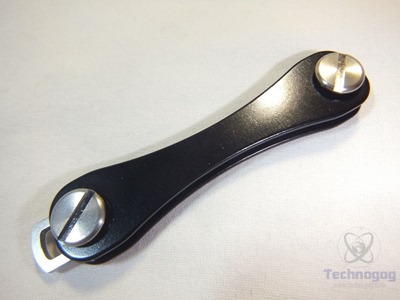 The first thing you'll need to do is take the KeySmart apart by unscrewing it and you'll find six spacers inside along with the loop ring. The two screws have rubber o-rings on them which help keep the screws in place so they don't get loose.
To assemble the KeySmart you need to put your keys on it basically, you should put them evenly on each side or you'll have to use spacers to make it even or it won't work correctly. I think it took me five minutes to get it assembled which isn't bad at all. Once you're done you just need to tighten the screws to your preference.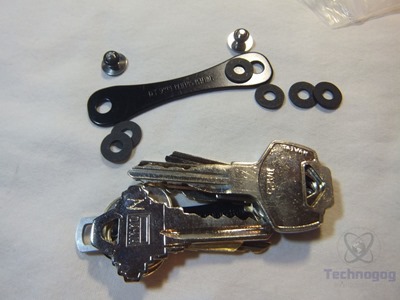 So I got it all together and I've been using it daily, a few times per day actually and I'm happy to say it hasn't gotten lose at all, it's still just as tight as I set it the first day when I assembled it.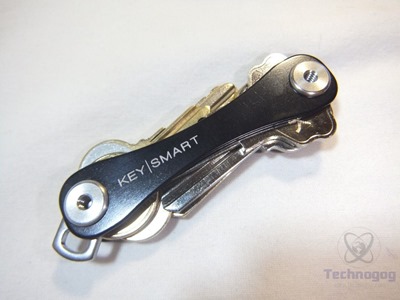 Conclusion
The KeySmart is truly an amazing product and I'll be honest I've tried the cheaper versions and it's just not worth the hassle, they're inferior overall.
The KeySmart is one of those products that I'm very happy to have with my everyday, it does make life easier really.
The KeySmart is very well made and it's rally simple to assemble and use, just flip out the key you nee, use it and flip it back. No more keys poking you or bulging in your pocket, I really like it.
Pros:
+Very well made
+Expandable
+Simple to use
+Simple to assemble
Cons:
-None so far
| | |
| --- | --- |
| Grading | Scores Out of 10 |
| Overall | |
| Design / Aesthetic | |
| Value / Price | |
| Performance / Usage | |
To learn more about our review policy please visit this page HERE.