Testing and Usage Continued
The next option is for Wireless Security and Encryption with the stuff you'd expect to find.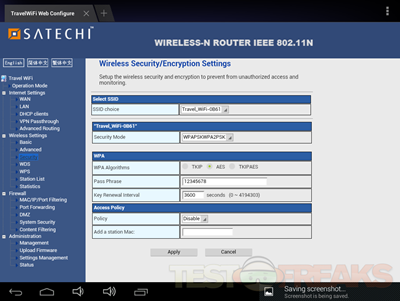 Next is WDS or Wireless Distribution System which just has one choice for one and off.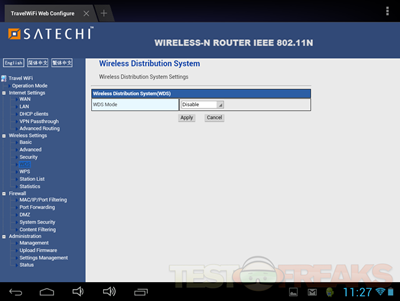 Next up is PWS or Wi-Fi Protected Setup which looks like a lot but it's really just three options.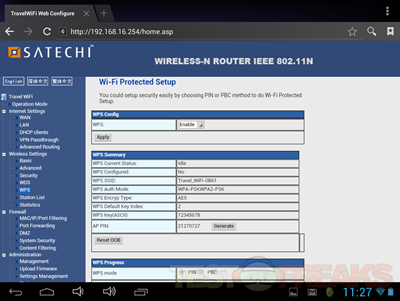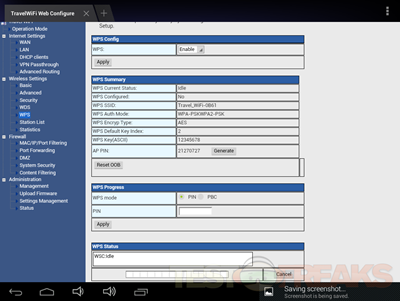 Next is the Station List, not much here, just who's on the network.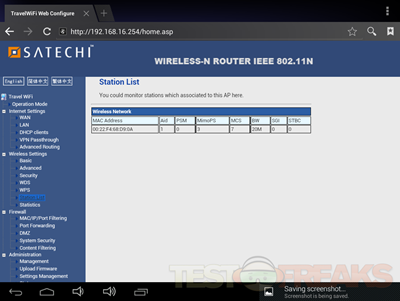 The last thing in this section is AP Wireless Statistics and it's just what it sounds like, stats on the system for transmitting and receiving data.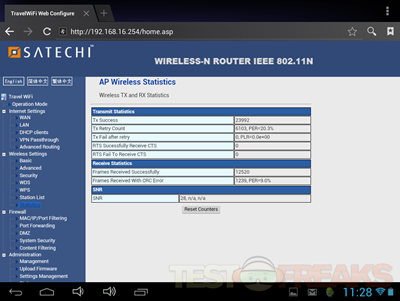 The next section for for Firewall with the first choice under that being MAC/IP/Port Filtering Settings for setting up firewall rules to help protect your network.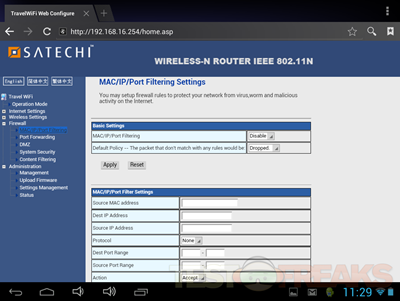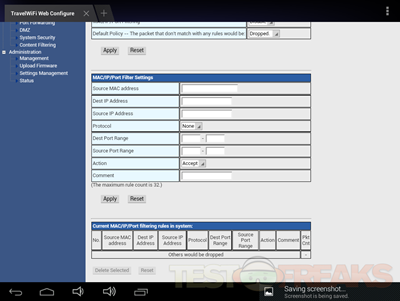 Next option is for Virtual Servers which you can disable or enable and then get set up and running.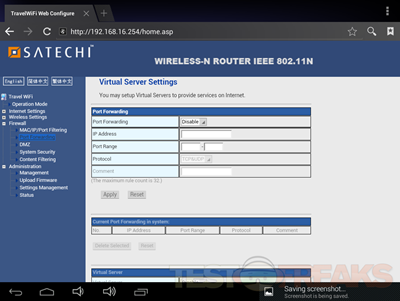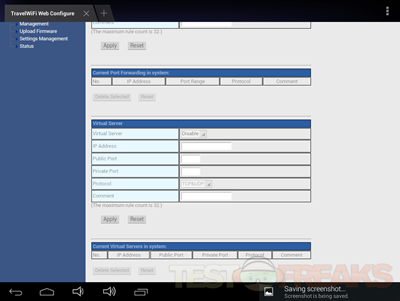 Next up is the DMZ or Demilitarized Zone, here you can set on address to be fully open to all traffic if need be.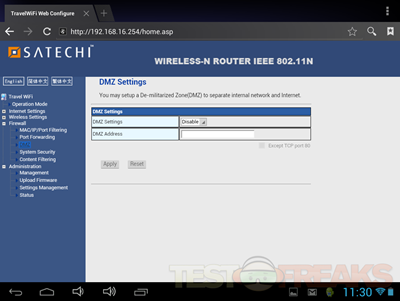 Next up is System Security with five choices that can further protect your router from attack.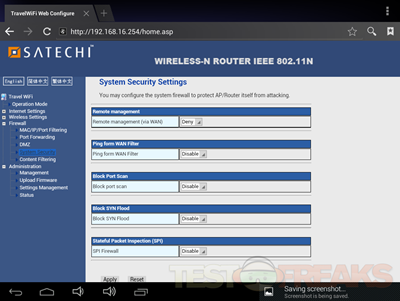 And finally in the Firewall section we have Content Filter Settings which is kind of obvious and self-explanatory.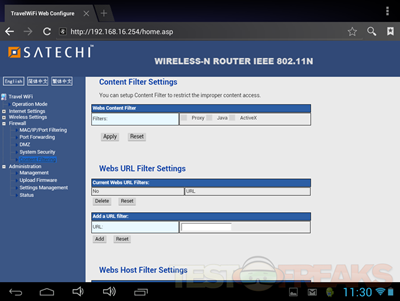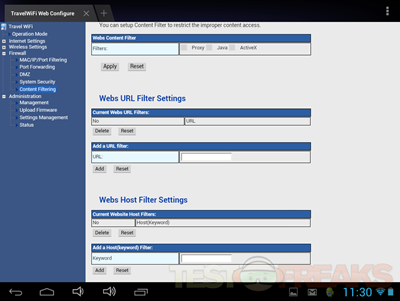 The next section is Administration or basically maintenance. The first choice is System Management with options for language, password, time and DDNS.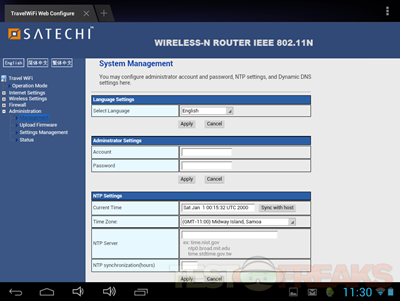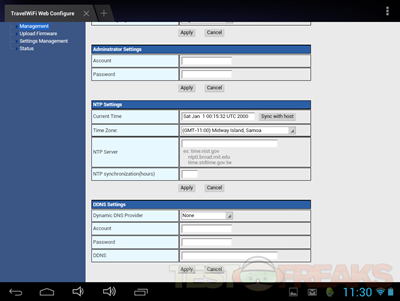 The next is simple, it's just for updating the firmware, jus upload the image and let it do its thing.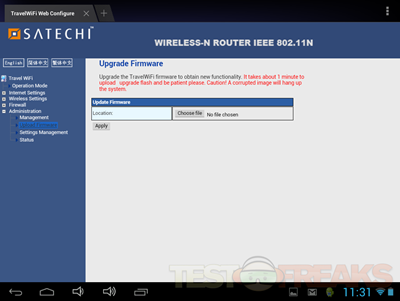 Settings Management is so you can save the setting you've set for the router and export or import them.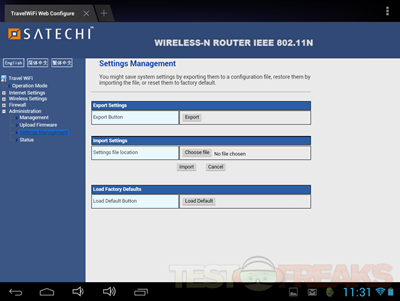 The last choice is Access Point Status and it's just what it sounds like.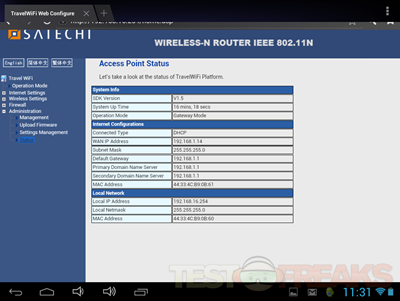 So yes that was a lot and as I said this little router has all the features of those you might find as a desktop router from you ISP.