Up for review today I've got a graphics tablet, or the Genius EasyPen F610E Slim Pen Tablet which has plenty of features like those you'd find in one that costs much more. At the present time this tablet sells for about $85 depending where you look and for that money you're getting a great tablet, one that's well made and is just full of features even the most advanced users can appreciate. The F610E has a resolution of 4,000LPI and features 2048 pressure levels so you'll be able to really make some nice and finely detailed drawings, but the tablet itself has a working area of 6.25" x 10" which is pretty big really. The tablet is nicely made and just looks great, it's very thin and lightweight and comes bundled with quite a bit of great software. So read on to learn more…

Unboxing
It's been a while since I did any unboxing videos so I figured why not do one for this product. So here's the video which you can watch or skip it and just continue on for the standard unboxing.
The packaging or box for the EasyPen F610E is very attractive with pictures and lots of information on it.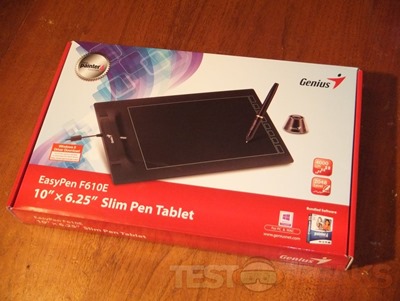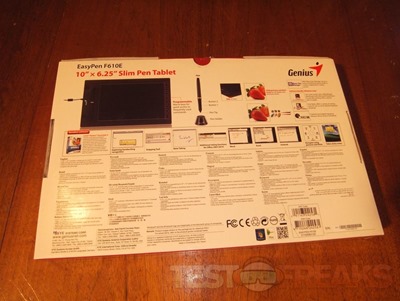 As soon as you open the box you'll be greeted with the tablet itself which is wrapped in protective thin foam.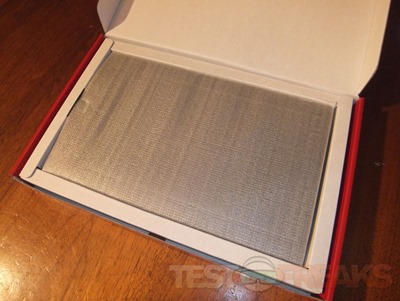 When you get everything unpacked you'll find two CDs, user manual, pen, tablet, pen holder, extra pen tips and tip remover along with a single AAA battery.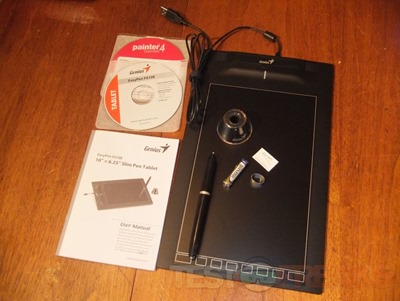 The driver CD not only contains the tablet drivers but also some useful small software programs. I grabbed this little screenshot from the Genius site for you describing the software.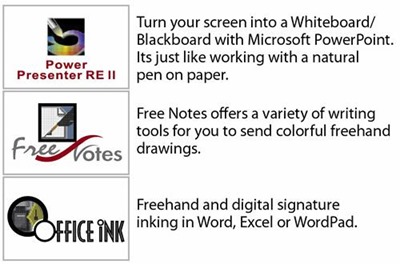 The other disc contains Corel Painter Essentials 4, which you'll need to install separately. Painter Essentials 4 has a retail value of $59.99 on the Corel website. The software is based on Corel Painter and it's more of I guess what you might call a lite version of it and more for home use.  Here's a description form the Corel site:
The easy-to-use home art studio for drawing and painting from scratch, and turning photos into stunning paintings
Easily sketch, paint and turn your photos into paintings with this creative home digital art studio. A wide selection of brushes, paints, pens and paper textures lets you add unique touches to photos, create cards and scrapbooks, and complete other fun projects.
Here's the pen refill tip and the pen tip remover. Tips are easy to install you just push them in, but the tool makes it easier to remove them for replacement.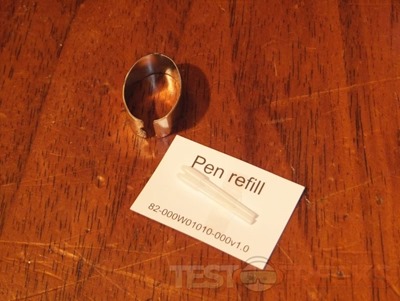 Here's the pen itself, yes it's big, but most every tablet pen is, but still it's comfortable to hold. The pen has two buttons on it which can function like your mouse buttons for right and left click. Yes the pen is wireless, which I think is a must-have feature for drawing and pretty much anything with a tablet.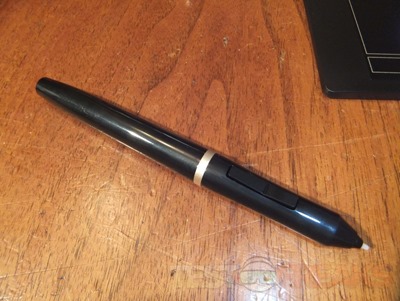 The pen unscrews to reveal the battery compartment, just insert the battery and screw it back together and you're all done.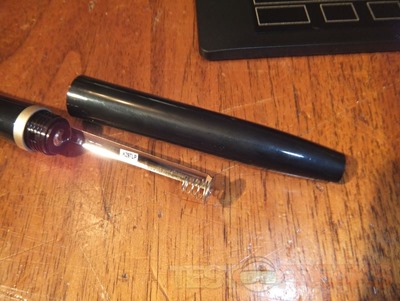 The pen stand is actually two pieces, a clear plastic outer shell and a solid rubber inner core. The entire stand is rather heavy and will do a good job of keeping the pen standing upright.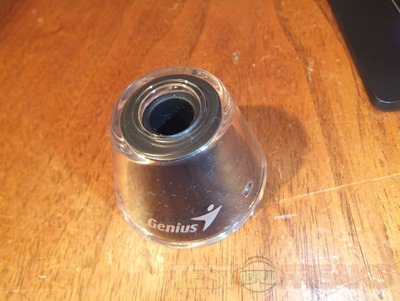 So finally we get to the tablet itself, obviously it's black in color and it's very thin at less than one-fourth inch thick at the thinnest point, which is most of the tablet. The tablet is about 13.25" by 8" overall but the working are is 6.25" x 10" which is lined with white. The tablet is very lightweight and it's plastic, but that's no surprise as most things are these days. Overall it does feel nicely made and I think it looks very nice.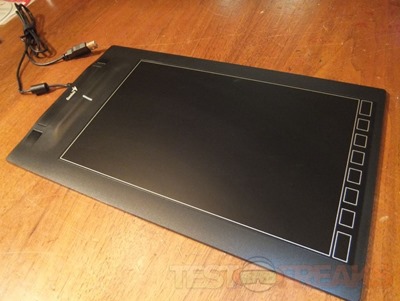 On the left side of the tablet is a raised are with he Genius logo along with an LED which is white when on.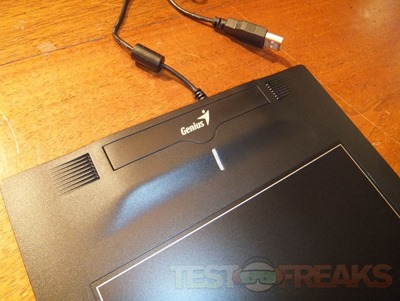 On the right side of the tablet you'll find eight programmable macro keys.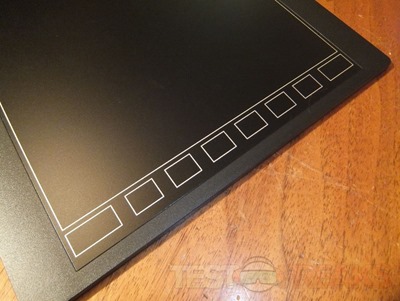 On the bottom of the tablet you'll see the identification label along with six rubber non-slip feet to keep the tablet in place on your desk.