We are a mobile society, we take quite a bit with us and that includes laptops which aren't exactly heavy duty and durable. Let's face it, accidents happen, so I figure why not be prepared and at least protect your electronics with a decent bag or case? Today for review I have the Pakuma Choroka K2 laptop messenger bag that will fit laptops up to 15.4" in size. This laptop isn't inexpensive, but it's not overly expensive either, it sells for about $50 and I think it's well worth it. The K2 bag features the Pakuma Cocoon system to protect your laptop, which uses memory foam to keep your laptop from getting damaged. The bag also has plenty of room for everything you need for the day, and there's an abundance or pockets to help keep things organized and separated. So read on to learn more…
Pakuma Choroka K2 Laptop Messenger Bag Review
The bag doesn't come in any special packaging, it's cloth after all so it's not breakable.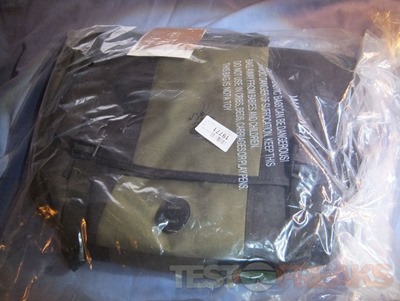 The Choroka K2 I received for review is black and green in color.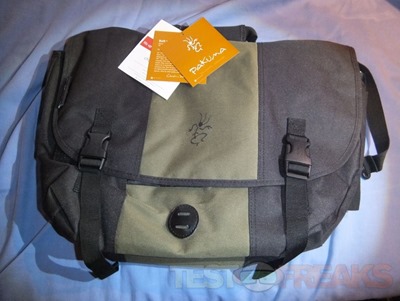 On the front flap you'll find the Pakuma logo and two clips to hold the flap down. I couldn't find what the bag is exactly made of but I would think it's nylon. The tags do say the lining is 210D nylon and it says that both the inner and outer surfaces of the bag are water resistant. Overall the bag feels nicely made, the material is thick and it feels durable.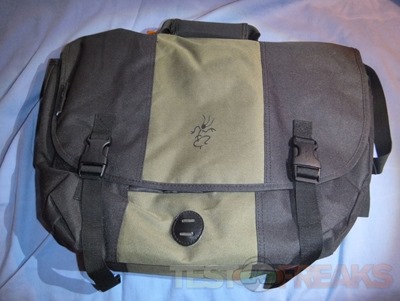 The clips are plastic but they seem heavy duty. They're called Duraflex buckles and supposedly they won't break or stick.
The bag does have a shoulder strap, but it also has a single handle on the top that's nice and thick and padded so you can grab and go.
The bag of the bag is rather plain but Pakuma does include a side strap which is adjustable and removable.  The strap is primarily for when you're riding your bike to hold it in place.
The shoulder strap is thick and heavy duty, it's made from woven nylon for strength.
The strap does come with a shoulder pad, but if you want you can remove it as it wraps around the strap and is held in place with velcro.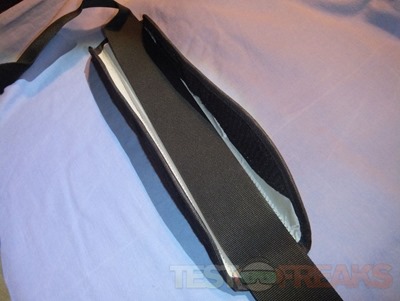 There is a very large buckle on the side so you can quickly and easily adjust the length of the shoulder strap.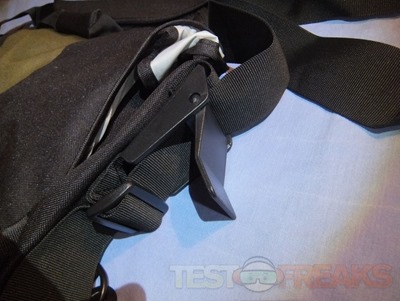 So the main flap is held down with the clip buckles that we saw, but it's also held down with velcro strips on the underside of the flap. So if you're in a hurry and forget to clip it shut it should still stay closed for you.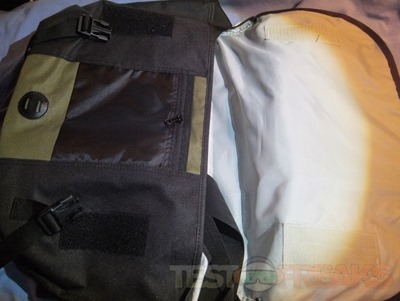 Under the flap you'll find two pockets, one in front of the other. The front one does have a zipper and the back one doesn't.