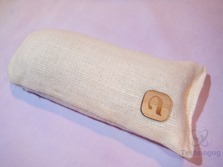 Not sure what to file today's review under, home and health or home and pet so I went with both as it's for lots of things actually. It's very quick review of a little product that I found to be very useful. The product is the Purggo mini natural air freshener
and odor eliminator and it really works. It's very small so you can put it almost anywhere and it will last over a year. It's all natural and it uses bamboo charcoal to absorb and eliminate odors in your home. Read on to learn more…
Specifications and Features
PURGGO Mini Natural Air Freshener, Purifier & Odor Eliminator – Smell Absorber: Shoe, Litter Box, Wet Dog, Bag, Drawer – Odor Removal, Neutralizer, Control – Made with 100% Activated Bamboo Charcoal
PURGGO is an all natural Odor Eliminator, made with 100% activated bamboo charcoal.
– Absorbs & eliminates odor instead of masking it.
– Fragrance- & allergen-free, and all-natural & non-toxic.
– Works 24/7 passively & lasts for 365+ days.
– Uses the most renewable natural resources in the world.
– 100% asthma & allergy friendly.
-Not a Spray. Not a Gel. Not a Scent-Bomb. Not an Ionizer. Contains No Fragrance, No Chemicals, No Plastic. PURGGO is made with 100% Bamboo Charcoal that naturally absorbs odor.
-Works 24/7 Passively & Eliminates / Absorbs Odor. Bamboo Charcoal is porous and acts like a big sponge. As air passes through, odor particles are trapped on the surfaces inside. Never Be Embarrassed By The Odor In Your Life Again.
-Lasts More Than 365+ Days. PURGGO is the world's Longest Lasting Air Freshener & Odor Eliminator.
-Fragrance- & Allergen-Free. All-Natural & Non-Toxic. PURGGO is Healthy & Safe for you, your kids, and your pets. It's also great for people with allergies, asthma, stuffy nose, and other breathing sensitivities. Avoid Nasty And Harmful Artificial Scent.
-Natural, Sustainable, Great Design. PURGGO uses Bamboo and Hemp, which are two of the Most Renewable natural resources in the world. Neither requires any artificial fertilizer to grow.
Price: $10.99 (from Amazon at time of review)
The Review
Let's start with a very quick video:
The Purggo mini odor eliminator just comes in a sealed plastic bag which is fine as it's not fragile but the sealed bag keeps it from absorbing other things on the way to you.
On the front is a small piece of wood that I assume is bamboo with the Purggo logo on it. The mini purifier is essentially a cloth bag with activated charcoal inside of it. The bag itself is mad of natural hemp so it's really a very green and eco-friendly product.
It's small in size at about 6"x3" so you can put it many places and it will be unobtrusive.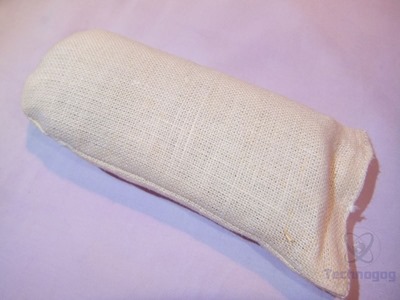 I have two cats and if you have cats you know that no matter what you do their litter boxes will start to smell so I placed the Purggo right next to their litter boxes. I was a bit worried that the cats might walk off with it but they didn't. I'm very happy to report that it works, I did notice a marked decrease in odors from the litter boxes. So it works, and that's what matters!
Conclusion
It works, I'm impressed. It's tiny and yet it really does work to cut down on odors.
The Purggo Mini Natural Air Freshener, Purifier & Odor Eliminator is a great product in my opinion and well worth it.
I'm using it with my cats but it has plenty of other uses. It's small enough you could put it in your shoe to eliminate odors there, or in a drawer or just about anywhere.
It should last over a year which is amazing, you can't beat that really for the price.
Pros:
+Natural
+Really does work
+Lasts more than a year
Cons:
-None really
| | |
| --- | --- |
| Grading | Scores Out of 10 |
| Overall | |
| Design / Aesthetic | |
| Value / Price | |
| Performance / Usage | |
Disclosure: This product was given to us for review by the company for review purposes only, and is not considered by us as payment for the review.
To learn more about our review policy please visit this page HERE.