These days, chances are there is at least one person on your Christmas shopping list who is a console gamer. With the gamer demographic becoming more expanded, you could just as well be needing a Christmas present for your five year-old niece or your forty year-old husband. Fortunately, as with anything, a rush of great games have been released recently, waiting for you to pick them up as part of your holiday purchases. Here is a list of console games of all styles and consoles, sure to satisfy the people on your list.
Forza Motorsport 3 is an immense, brilliant racing title. Designed to be accessible to casual racing fans while great enough to satisfy the needs of die-hard seasoned racing vets, this game is suitable for everyone who wants to get behind the wheel.
Modern Warfare 2 is this the Tickle Me Elmo of video games – the thing every gamer wants this season. Smashing all-time sales records the day of its release, MW2 is the most popular game available right now, particularly for fans of online gaming. An over the top, exciting collection of missions following American soldiers tracking the world's most ruthless Russian terrorist, the game offers a solid solo story and a brilliant online system that will keep multiplayer fans full for a very long time.
Dragon Age: Origins, a detail-rich role-playing game that pits the Grey Wardens against the Darkspawn in an epic battle, where your character can be developed in dozens of different ways. Shoppers will appreciate the value for your money to be had with Dragon Age, as seeing all the game's offerings, discovering every ending and playing all avenues will require dozens and dozens of invested hours. It's a mature game with a rich world ripe for exploring.
DJ Hero, the newest music game to hit every console the people on your list might own. With an insanely awesome soundtrack featuring mash-ups that don't exist anywhere else in the world, the game boasts a track list that goes so far as combining 50 Cent and David Bowie and Gwen Stefani with Rick James. With a very solid, well-designed turntable controller, DJ Hero can't be ignored – as much as you may want to stop your den from being consumed by plastic hardware. Adults and teenagers alike will enjoy this title and its unique blends of older and modern-day music fused into an innovative package.
WWE Smackdown Vs. RAW 2010 is a title to be found on many people's holiday wish lists. The game gives you the ability to create your own story, turning the campaign mode into the experience you (and consequently your favorite wrestler) wants it to be. You can even share the stories you create with other players, essentially designing an endless stream of content to keep the game fresh and ever-changing. The presentation is wonderful, and there's a surprising load of stuff going on that makes this suitable not only for fans of studio wrestling, but fans of fighting or action games in general.
LittleBigPlanet is the perfect family game suitable for all audiences. While it's intended for a young audience, it has a simplistic cleverness that will entertain older players as well. Not to mention it has a very high cuteness level. It's a plain, fun game with lots of community-created stuff to download and keep the adventure going. If those on your holiday list have a PSP, this is a must-have.
Metroid Prime Trilogy
Wii
Rating: T
This list holds several gift recommendations that will help your holiday gamer get the most out of your gift-giving dollar. Perhaps the best sibling to these frugal games is this year's Metroid Prime Trilogy – three games for the price of one. It's the Orange Box of 2009, putting three amazing, critically-renowned titles into one package any Wii gamer will love. The older games are fantastically upgraded and boast amazing presentations, along with brilliant sound and game play. Definitely an undeniably good value and an awesome gift package.
New Super Mario Bros. is good fun. Though it won't do anything for online gaming lovers (since it has no online capability), the local multiplayer aspect is a blast. The main game is very entertaining 2D gaming in a wonderful package. Perfect for kids (and perhaps their nostalgic parents), this game is bound to entertain younger audiences and the formula will throw memories of the good old days of gaming to an older crowd. It just came out mid-November and is good comic mischief for the holiday season.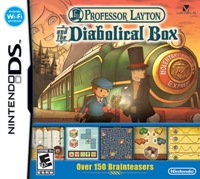 Professor Layton and the Diabolical Box. Its European art styles look awesome, and the game is fueled by wonderful puzzle solving. A point-and-click adventure story with brilliant voice acting and great visuals, this sequel is playable even for those who didn't experience the first game. Since it works so well as a standalone product, you won't have to worry about whether or not your Christmas list recipient has played the first title. It's definitely one of the DS games with the highest ratings for this season, so chances are your gamer will be thrilled.
Editor's Note: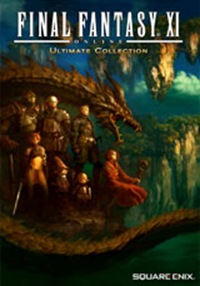 Final Fantasy XI Ultimate Collection. FFXI is an online MMORPG, the Ultimate Edition offers virtually limitless gameplay, covers the entire history of Final Fantasy XI and it only costs $19.99.
If you or anyone on your holiday list is an MMORPG fan, or especially a Final Fantasy fan, then I would think this would be a must have game. You can't really beat it for the price, yes you'll pay every month, but the price of the main game is much cheaper than others out there and of course you're getting many games in one pack for that low price. FFXI Ultimate Collection will offer months and months of gaming to the recipient of this gift.